Native San Antonian Gordon Hartman is a philanthropist and former homebuilder who at the age of 15 started his own landscaping business while attending a local seminary. By age 19, he had saved enough to begin his homebuilding business, and by age 23, he had started a land development company. Founded in 1983, Gordon Hartman Homes built housing for low- to moderate-income families. Over the next 22 years, Gordon grew his company into the largest locally-owned homebuilding and land-development enterprise in San Antonio. In recognition of his success in business, he has earned membership in both the San Antonio Business Hall of Fame and the Texas Business Hall of Fame. Gordon was also inducted into the San Antonio Sports Hall of Fame in 2018 for bringing professional soccer to San Antonio and, in so doing, generating financial support for the special-needs community.
Maggie Hartman
vice-chair & secretary
Hartman has worked alongside husband Gordon in trying to make life better for individuals with special needs. A lifelong San Antonian, she was employed in the mortgage business when she met Gordon. They married in 1991, and after daughter Morgan's birth, she became a stay-at-home mom to focus on Morgan's care and well-being. In 2013, Hartman was diagnosed with and successfully treated for breast cancer. As a result of that experience, she became a staunch advocate for early detection and treatment. She is actively involved with Morgan's Wonderland and other members of Morgan's "family" of Ultra-Accessible™, fully-inclusive venues, and she also devotes her time and energy to Morgan's annual gala fundraiser and to many other organizations that assist those with special needs.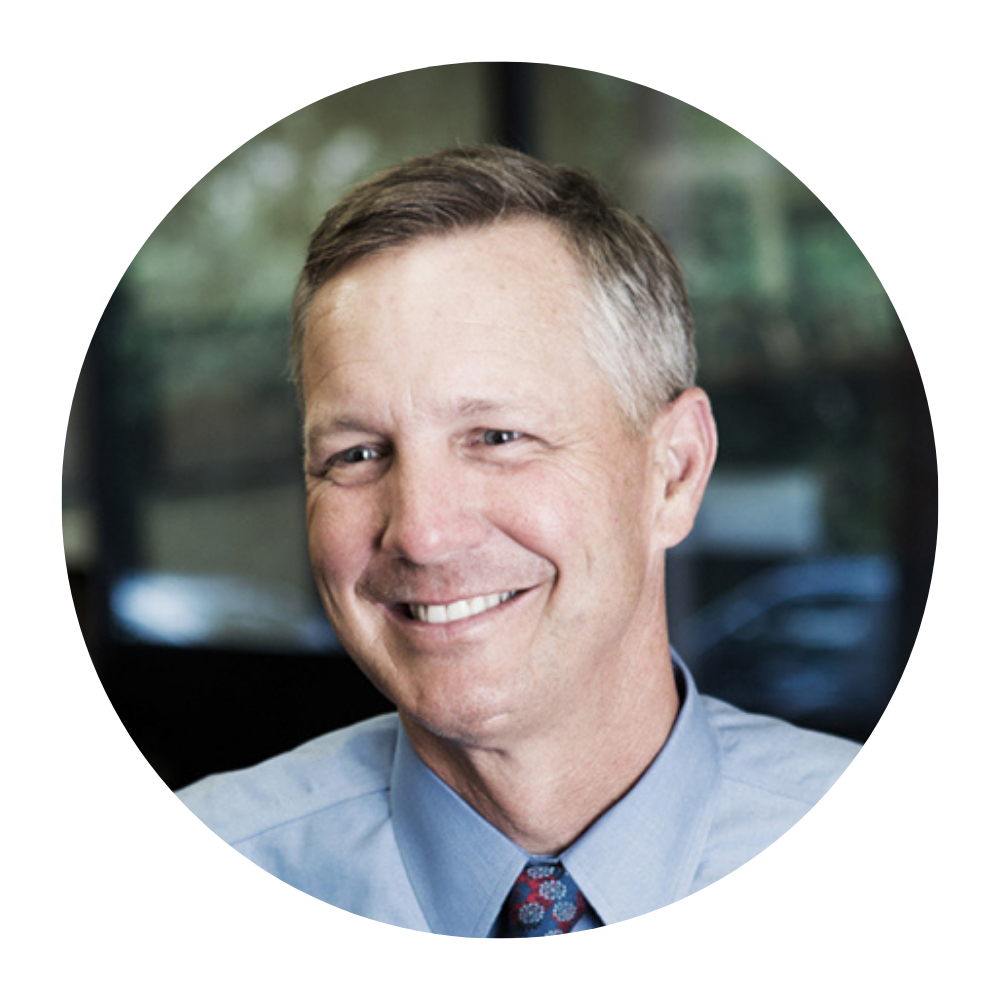 John Erwin
Driven by his entrepreneurial spirit, John was part of the original investment team that acquired Carenet in 2004. He brought with him a vision of helping the healthcare industry deliver exceptional member and patient experiences that ultimately improve care, outcomes and costs. John is an innovator in the field of healthcare consumer influence and has grown Carenet Health to be a leading healthcare engagement, clinical, telehealth and advocacy solutions provider supporting 50 million consumers annually. He has received numerous national awards, including the EY Entrepreneur of the Year. His work in improving healthcare engagement includes partnering closely with the leadership of more than 100 of the nation's premier health plans. Prior to Carenet, John created West Corporation Outbound in San Antonio, Texas. The company quickly became a market leader.
Chantel Keller
Like many families who The MAC will serve, Chantel Keller has spent countless hours multitasking therapies, shuttling between doctors' appointments, attending school meetings, training nurses and teachers on the detailed care of her son, learning new medical procedures, and navigating insurance and community services. After attending college in Utah and Virginia, she enjoyed a very successful career in corporate sales while simultaneously supporting her husband during his medical and military training. Chantel's greatest blessings in life have come from her faith and her family. She is the mother of two wonderful children. During the ultrasound of her son Carson in her 18th week of pregnancy, Chantel learned their life would be very different than expected. Carson was delivered prematurely because of rapidly advancing hydrocephalus. Throughout Carson's eight years of life, he struggled with many disabilities, requiring Chantel to learn and study various disorders, medical procedures, therapies, community services, and hospice care. Chantel quickly adapted to her new path in life and embraced many new roles - caregiver, student, nurse, therapist, educator, and advocate. Chantel understands the unique challenges, heartaches, and, most of all, the pure joy that comes from caring for individuals with special needs. She is passionate about helping families find joy in their journey as they care for their loved ones. Chantel enjoys volunteering in the community, serving in her church youth organization, traveling with her husband, and spending time with her teenage daughter. She has made Texas her home, and she truly loves to serve the many individuals and families who are a part of The MAC family.
Rick Moore
As NCQA's Chief Information Officer, Rick Moore is responsible for the vision and strategic direction of the Information Services, Information Technology and Information Products. He also works closely with NCQA's stakeholder partners and represents NCQA on leading several national health information technology initiatives and panels including the Office of National Coordinator Standards and Interoperability Workgroup, and the Health Information Management and Systems Society (HIMSS) Quality and Patient Safety Committee. Prior to joining NCQA in 2008, he was the Director of Health Informatics at the National Association of Children's Hospitals where he led the development of information services and products for over 200 member hospitals. He has also served the Office of the Secretary of Health Affairs at the Department of Defense where he led the development of Electronic Health Record (EHR) systems and was awarded the Information Technology Officer of the Year of the Joint Medical Information Systems Office in 2004. From 2001 to 2003, he was competitively selected by the U.S. Air Force Medical Service to attend the University of Alabama at Birmingham where he studied Health Informatics. In 2002, he was selected as a recipient of the HIMSS Foundation Richard P. Covert National Scholarship Award. Previously, he has served as the Director of Medical Readiness at Langley Hospital and was recognized as the Medical Readiness Officer of the Year for the command. He has also served as the Director of Managed Care for Moody Community Hospital and was selected in 1996 as the Air Force Medical Service's Managed Care/Patient Administrator of the Year. He holds a Doctorate degree in Health Related Sciences from Virginia Commonwealth University, a graduate degree in Health Informatics from the University of Alabama at Birmingham, as well as a graduate degree in Management from Troy State University, and a Bachelor Degree in Industrial Technology from Southern Illinois University. He is a certified health care executive and Fellow in the American College of Healthcare Executives (FACHE), a Fellow of the Health Information Management and Systems Society (FHIMSS), a certified Professional in Health Information and Management Systems (CPHIMS), a Certified Information Security Manager (CISM), and a certified Project Management Professional (PMP).
Angela Packard
Angela Packard is an extraordinary young woman whose life experiences bring a unique and important contribution to the Board of Directors. When Angela was born, she suffered an extensive brain hemorrhage that led to several disabilities including hydrocephalus, cerebral palsy, autism, epilepsy, Raynaud's disease, myasthenia gravis and an intellectual disability. Despite these challenges, Angela has achieved a remarkable level of independence and inclusion. She attended special education programs throughout her school career and was warmly embraced in extra-curricular dance classes, theater programs, and student council. After high school, Angela participated in educational programs such as Transition Scholars at Mass Bay Community College, Northeast ISD transition services ("NETS"), Ability 1st Utah, Providence Place, and the Project Access Program at Palo Alto College. With the assistance of supportive workforce programs, Angela has held part-time jobs in department stores, a frozen yogurt shop and now in her family's law firm business. One of Angela's greatest achievements was living in a college apartment with her sister for more than a year, where she navigated the bus system, worked at the local yogurt shop, and made lifelong friends. Angela is very open about her disabilities and enjoys meeting other young adults with similar (or different) life experiences. She currently serves in the presidency of her church youth program with a special assignment to focus on the needs of young women with disabilities. Angela understands the importance of feeling included and having an extensive support team. She wants to give back and she hopes to use her own personal experience to advocate for other individuals with special needs.
Juli Henderson
Juli Henderson is a vocal instructor and owner of JH Voice Studio, public speaker, special needs advocate and founder of the blog, "In Our Arms." A longstanding nonprofit board member for those living with disabilities, Juli founded a private Facebook group in 2021 where individuals, families and caregivers share resources and find support. As the mother of a special needs child, she personally knows the need for and value of such assets.
Leah Hanselka Jacobson, MD FAAP
Leah H. Jacobson, MD is a board-certified pediatrician and a Fellow of the American Academy of Pediatrics. Dr. Jacobson completed medical school and her pediatric residency at the University of Texas Health Science Center in San Antonio and worked for 6 years as an assistant professor in its Department of Pediatrics and Family Practice. She remains an adjunct associate professor. Dr. Jacobson now works in private practice in San Antonio. She is very active in organized medicine, both at the local and state level, working for patient advocacy and the betterment of health care for children, particularly those with special health care issues. She is a member of the San Antonio Pediatric Society (SAPS), Texas Pediatric Society (TPS), and American Academy of Pediatrics (AAP). Dr. Jacobson is also actively involved in the Texas Medical Association and the Bexar County Medical Society (BCMS), and served as its President in 2017. She has been an active participant in key public health task forces, including: COVID-19 response with regards to children/schools, Tobacco-21 regulations, local school health issues, and more. Dr. Jacobson is a proud graduate of Texas A&M University, in College Station. She is married and has 3 wonderful children, including one with special health care needs.
Jeff Wurzburg
Jeff Wurzburg is a health care lawyer with Norton Rose Fulbright. Jeff advises clients on complex regulatory, compliance, reimbursement and policy issues facing health plans and providers, with vast experience in Medicare, Medicaid and the ACA. He regularly counsels clients on federal health care program reimbursement, compliance, state and federal fraud and abuse laws, and government investigations. Prior to entering private practice, Jeff served as an attorney in the U.S. Department of Health and Human Services (HHS) OGC in Washington, D.C., where he advised the Centers for Medicare & Medicaid Services (CMS) and the Center for Medicare and Medicaid Innovation on a wide range of issues that included Affordable Care Act (ACA) regulations, guidance and litigation, and the development and testing of innovative health care payment and service delivery models. Jeff serves as a Vice Chair of Educational Programming for the American Health Law Association (AHLA) Payers, Plans, and Managed Care Practice Group. He is a Co-Chair of the American Bar Association Health (ABA) Law Section Health Reform Task Force, Vice Chair of the Managed Care Interest Group and Co-Chair of the Washington Health Law Summit. He is a member of the State Bar of Texas Health Law Section Council and Leadership San Antonio Class 45.