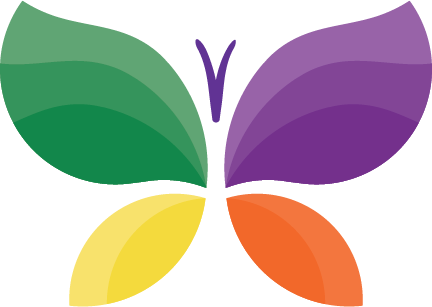 Give the Gift of Inclusion
Empower. Include. Educate. Innovate.
Every day, Morgan's seeks to improve the quality of life for individuals of all ages and all abilities. We do this through programs, projects, and resources that produce fully-inclusive, Ultra-Accessible™ experiences.  Morgan's supports inclusion through robust programming and commits to being a leader in the worldwide movement of inclusion and accessibility.
With gifts from generous organizations, businesses, and individuals, we can further increase the growth of the Morgan's Wonderland "family" and help expand their shared mission of inclusion.  Together, with other like-minded people who embrace inclusion, Morgan's Inclusion Initiative can be the spark that creates cultural change and a more inclusive, more accessible world.
How to Support Our Mission of Inclusion
Morgan's is successful because of generous donors like you! When you make a donation to any of our entities, you are supporting our collective mission of inclusion. Your donation will go towards funding programs and operations of all Morgan's entities. As a reminder, all donations are tax-deductible.
Interested in making an In-Kind Donation?
Click HERE.
Become a Morgan's Advocate!
By becoming a Morgan's Advocate, you commit to a monthly donation of any amount, to living an inclusive lifestyle, and helping share and promote our mission of inclusion. In return, you get a Morgan's Advocate Pin to show your pride and support, exclusive events and offers, priority updates to what's happening, and access to a Facebook group of Morgan's Advocates.
We are looking to enlist elite advocates within the community who want to help us achieve our ultimate goal: to improve the quality of life for individuals of all ages and all abilities through initiatives that produce fully-inclusive, Ultra-Accessible™ experiences.
Matching Gifts Through Your Employer
Did you know your employer may match your donation to Morgan's?
Matching gifts provide a way to potentially double, if not triple, your original donation! Employee Matching Gifts are donations a company makes to match its employees' charitable contributions. Employee matching gifts are typically at a dollar-for-dollar rate, but some companies go even further by tripling or quadrupling their employees' donations. Some may also offer grants for volunteer services, such as assisting in park beautification and event preparation.
Check with your company today! If your company uses any of the following, make sure to select Morgan's and support our mission of inclusion.

Looking For Other Ways To Give?
Morgan's and our associated entities are incredibly grateful to the many community groups, organizations, and individuals who wish to organize fundraisers and fundraising events to support our mission of inclusion. Our associated entities include Morgan's Wonderland, Morgan's Inspiration Island, Morgan's ports, STRAPS, Morgan's Camp, and Morgan's Multi-Assistance Center (MAC).
If you are interested in learning more about how you or your organization can host a fundraiser benefitting our mission, please access the Guidelines & Application below.
Morgan's Giving Society is a special individual giving program created to recognize the community of leadership donors who make a generous investment in our mission to advance inclusion.
With an annual gift of $1,000 or more, you will become a Morgan's Giving Society member. Your consistent support annually sustains the daily work of all Morgan's entities and programs to ensure that the Morgan's Wonderland quality and experience are revered across our country and internationally.
Put Stock in Something that Matters
Charitable giving doesn't always mean cash. Did you know that when you donate stock, you avoid the tax on the gain while deducting 100% of the value of the contribution? When you give stock, you may earn 2-3x the tax savings vs. donating cash. It's a win-win for you and us. Morgan's has partnered with DonateStock.com to enable our supporters to make stock donations in 10 minutes or less. Our DonateStock page enables you to donate stock from your brokerage directly to our account through a secure portal, making the gifting process fast, safe, and easy.
By giving stock, your support will have an even greater impact – without denting your pocketbook. Give smart and save more by putting stock in something that matters.
Legacy and Planned Giving
Consider making a long-term investment through planned and legacy giving to ensure that disability advocacy groups continue offering the same experience for individuals of all abilities year after year. The goal of planned giving is to help you plan your estate and charitable giving in a way that benefits you, your family, and our entities. Through the enduring nature of a planned gift, you may also use your contribution to honor or remember a loved one, perpetuating your family name beyond your lifetime.